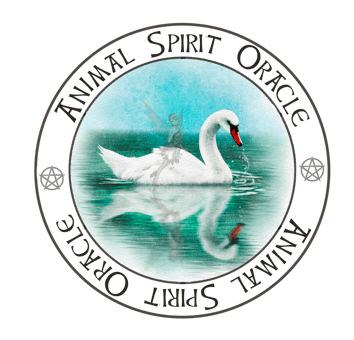 Animal Spirit Oracle
Terms & Conditions/ Privacy Policy
Using This Website / Privacy - Terms & Conditions - Disclaimer
We seek to ensure that the information published on our website is up to date and accurate.
However, the information on the website does not constitute medical, legal or professional advice and therefore we cannot accept any liability for actions arising from its use. We cannot be held responsible for the contents of any pages referenced by an external link.
Copyright:
This website is Copyright © The Spiritual Centre.com 2011, 2023 all rights reserved. Excluding content provided by third parties. Any member of the public may make a copy of any Bnwyfre Healing Therapies owned material for personal use only – for all other permissions you need to make a request. For other use or if in doubt, please contact bruce@thespiritualcentre.com

Guidance notes on publishing and copyright, are available at the Intellectual Property Office http://www.ipo.gov.ukExternal copyright may exist for some images used within this website. In this instance please contact Bruce for information regarding permissions for storage or publication of requested material.
Privacy
Any personal data collected through this website will be treated as confidential in line with the principles of the Data Protection Act 1998.
Cookies and Website Traffic Analysis
Our website uses third-party cookies to measure use of the website including number of visitors, and how frequently pages are viewed. This helps to determine what is popular and can influence future content and development. The information collected by us will include IP Address, pages visited, browser type and operating system. The data will not and cannot be used to identify any user personally.
Users have the opportunity to set their computers to accept all cookies, to notify them when a cookie is issued, or not to receive cookies at any time.

Log files
Log files stored on the our web server allow the recording and analysis of users' use of the website. Log files do not contain any personal information.
Collection and Use of Personal Information
Information Collection
The Spiritual Centre Group bares sole responsibility for information collected on
https://www.thespiritualcentre.com
https://www.thespiritualcentre.net
https://www.animalspiritoracle.com
https://thespiritualcentreshop.com
https:www.thespiritualcentreacademy.com
The Spiritual Centre Group processes personal data for the purposes of aiding its work to improve the health and well-being of its clients.
Registration
A user does not have to register to use our website, but a user must register if they wish to receive news, information and updates via email. The registration information we require to allow a user to register is the full name and email address of the user if they wish to receive email updates. This information is stored securely on our database until such time as a user chooses to unsubscribe from receiving updates. Users who no longer wish to receive our newsletters and other updates may opt-out of receiving these communications by notifying us and expressing their intent.
Sharing Legal Disclaimer
Though we make every effort to preserve user privacy, we may need to disclose personal information when required by law wherein we have a good-faith belief that such action is necessary to comply with a current judicial proceeding, a court order or legal process served on our Web site.

Users of our site are always notified when their information is being collected by any outside parties. We do this so our users can make an informed choice as to whether or not they should proceed with services that require an outside party.

Links
This website contains links to other sites. Please be aware that we at The Spiritual Centre are not responsible for the privacy practices of such other sites. We encourage our users to be aware when they leave our site and to read the privacy statements of each and every website that collects personally identifiable information. This privacy statement applies solely to information collected by this website.

Surveys
From time-to-time our site requests information from users via surveys or contests. Participation in these surveys or contests is completely voluntary and the user therefore has a choice whether or not to disclose this information. The requested information typically includes contact information (such as name and address), and demographic information (such as postal code). Contact information will not be shared with any third parties unless we give prior notice and choice. Though we may use an intermediary to conduct these surveys or contests, they may not use users' personally identifiable information for any secondary purposes. Correcting/Updating/Deleting/Deactivating Personal InformationIf a user's personally identifiable information changes (such as postal code, phone, email or postal address), we provide a way to correct, update or delete/deactivate users' personally identifiable information. This can be done via our feedback form.
Under the Data Protection Act, individuals registering for news and information from The Spiritual Centre have the right make a subject access request for their personal data processed by The Spiritual Centre Group for those purposes.
Notification of Changes
If we decide to change our privacy policy, we will post those changes to this privacy statement, and other places we deem appropriate so our users are always aware of what information we collect, how we use it, and under what circumstances, if any, we disclose it.

If, however, we are going to use users' personally identifiable information in a manner different from that stated at the time of collection we will notify users via email or by posting a notice on our Web site for 30 days.
Contact Information
If you have any questions or suggestions regarding our privacy policy, please contact us.